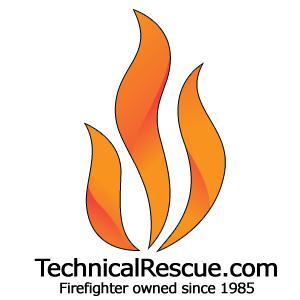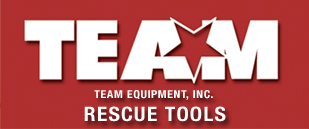 Technical Rescue is proud to be an Authorized Dealer for TEAM EQUIPMENT. Learn more about TEAM EQUIPMENT and contact us when you are ready to purchase.
Team Equipment Inc.  Specializing in the sales and service of fire fighting & rescue equipment since 1985.   TEAM Equipment is a factory distribution center for PARTNER/HUSQVARNA and PARATECH products.   This includes rescue saws, featuring the world famous K12FD Fire Department Rescue Saw as well as concrete   cutting chain saws including saws operated by gas, electric, hydraulic and air power.
Paratech MAXIFORCE Air Lifting Bags, high & medium pressure power lifting along with the #1 line of Rescue Struts for trench & collapse rescue incidents.   Air powered pneumatic air hammers such as Airgun & Pakhammer , along with a complete line of hand held forcible entry tools round out the line.   Team has also assembled and distributes several HAZMAT tools, non-sparking safety hand tool kits as well as our PW60, the #1 selling wood Plug & Wedge kit for over 15 years and our new Maxiwedge Kit.    Diamond blades for cutting metal, concrete and wood, economical abrasive wheels, and carbide blades for many brands of rescue saws.   We have now added inflatable and frame Emergency Shelters to our product program.
For all your rescue saw, hydraulic equipment, gas equipment, air powered tools, air lifting bags, rescue struts and othe fire rescue needs, contact Team Equipment, your best source.